(to be updated)
From YJ1/2019
Q: 6 December is the day of sound! What sound or song calms you down?
A: I can't think of any.
From YJ2/2019
Q: 12 December is the day of battery! Please tell us your favourite famous battery combination.
A: Katsuo and Nakajima (from Sazae–san).
From YJ3/2019
Q: If there's only one book you'd want to keep in printed version, what would it be?
A: The Drifting Classroom.
From YJ4-5/2019
Q: What dream you wanted to see as your first dream this year?
A: A dream of being a police officer who got killed and turned into a robot.
From YJ6-7/2019
Q: The film Bohemian Rhapsody was the talk of the town! Who'd you call a star singer?
A: Prince.
From YJ8/2019
Q: Who comes to your mind when you hear the word 'literary master'?
A: Isasaka-sensei. (A character from Sazae–san who is a novelist)
From YJ9/2019
Q: 28 January is the day of copywriters! Please tell us the most memorable catchphrase for you!
A: No-pants calligraphy classroom (redacted). (A quote from Japanese comedian Kendou Kobayashi)
From YJ11/2019
Q: 14 February is the day of fundoshi (Japanese traditional loincloth)! Tell us which character or real person that would look good wearing a fundoshi.
A: (Former hammer thrower) Murofushi Kouji. (Previously in Q&A Business Trip Edition, Noda-sensei has also shown his admiration of Murofushi.)
From YJ12/2019
Q: 20 February is kabuki day! Tell us a traditional culture that you don't want to lose.
A: Sominsai. (A festival held in February, when semi-naked man pour cold water on themselves for good harvest and luck.) (See also YJ33/2017)
From YJ13/2019
Q: 27 February was the day Pocket Monster was released for the first time! What comes to your mind when you hear the word "popular series"?
A: Police Academy.
From YJ14/2019
Q: 7 March was the day Abeno Harukas opened for public! What impressive building is a landmark for you?
A: Tower of the Sun (The building created by Okamoto Tarou and which has become a symbol of Expo '70.)
From YJ15/2019
Q: 13 March is Shinsengumi Day! Name us an organisation, either fiction or non-fiction, that you think is cool.
A: The A-Team.
From YJ16/2019
Q: The Heisei era is ending soon! Tell us what you think of as something retro from the Heisei era.
A: Human beatbox.
From YJ17/2019
Q: Spring is the season of encounters! Tell us what or whom that you encountered that made you glad.
A: Nothing. Every day is boring.
From YJ20/2019
Q: 18 April is day of fragrance! What smell can make you feel relaxed?
A: The smell of napalm in the morning is the best. (A quote from Robert Duvall's character Lieutenant Colonel Kilgore in Apocalypse Now.)
From YJ21-22/2019
Q: 25 April was the day (legendary Chinese-Japanese baseball player) Oh Sadaharu hit his first home run as a professional player! Please tell us about your "first achievement" moment.
A: I can't think of anything special.
From YJ23/2019
Q: Please tell us where you feel "The scenery from here is the best!"
A: Lake Mashuu in the winter.
From YJ25/2019
Q: 25 May is Terminator day! Please tell us which character that you think can rely on when they're next to you.
A: Matt (son of Kuwata).
From YJ26/2019
Q: Please tell us which commercial or advertisement is memorable for you.
A: Yes Takasu Clinic.
From YJ27/2019
Q: 6 June was the day the first Tetris was released! Please tell us about any game or hobby that makes you absorbed so much that you forget about the time.
A: YouTube.
From YJ28/2019
Q: Please tell us about the joint fight scene from manga, anime, or film that moves you deeply.
A: Jaws.
From YJ29/2019
Q: What would you choose if you could tame only one creature, either real or fictitious?
A: Miyazaki Hayao.
From YJ31/2019
Q: Zombies attack your home! With what weapon would you fight them with?
A: I have a bayonet.
From YJ32/2019
Q: What's the most painful thing for you so far?
A: Recently, it's when I got an upset stomach.
From YJ33/2019
Q: If you were a comedian, with which famous person or character do you want to form a combo with?
A: Tom Cruise.
From YJ35/2019
Q: Half of your life is being made into a bioepic. Who would you cast as yourself?
A: Justin Bieber.
From YJ36-37/2019
Q: If you could have a printed T-shirt made and wear it, what would you have to be printed on it?
A: Uzumasa's Daian Yuusuke. (Member of manzai duo Daian.)
From YJ38/2019
Q: Please tell us your favourite local specialty from any place.
A: Hokkaido's yakikamaboko (a kind of grilled fishcake) is delicious.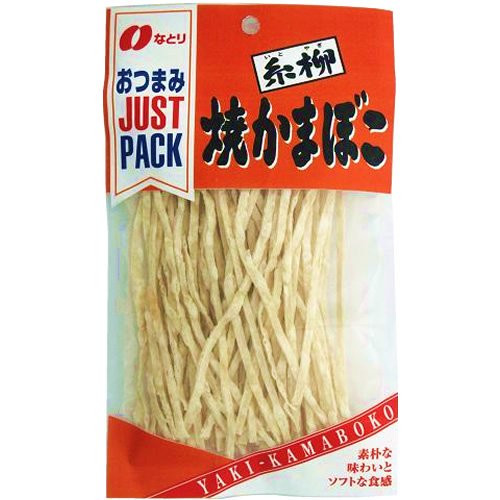 From YJ39/2019
Q: Tell us about a dream that impressed you.
A: I don't remember anything.
From YJ40/2019
Q: If you got an uninhabited island, what would you use it for?
A: I will sell it to Sada Masashi. (A Japanese singer/actor who bought an uninhabited island in Nagasaki in 1979 for 20 million yen, and only started building it again almost three decades later after he finished paying off a huge debt.)
From YJ41/2019
Q: Tell us something that you wanted to eat just now.
A: Choco Monaka Jumbo.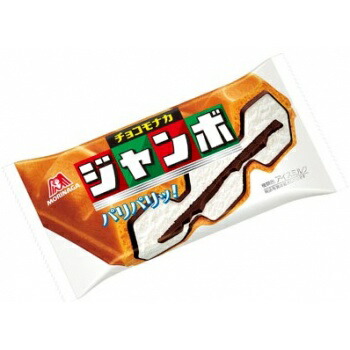 From YJ42/2019
Q: Which musician do you want to go to karaoke with?
A: Chage. (Of Chage and Aska fame.)
From YJ43/2019
Q: Tell us the dream match you want to watch.
A: Atsu atsu ankake taiketsu between Murakami Haruki vs Murakami Ryuu. (Both are Japanese writers, while the 'showdown' mentioned was from popular fights between Yamazaki and Moriman that used to be broadcasted from 1996 to 2009 in a variety show, Downtown no gaki tsukai yaarahen de!)
From YJ44/2019
Q: What work and character do you want to see a spinoff of?
A: Ste-Casse King (from Kinnikuman).